Monthly work days at the Park: Meet at 9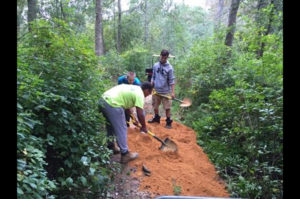 am on the third Saturday of each month at the Danna Trailhead property, 789 Parvin Mill Road.
Volunteer activities include trail work to clear and maintain trails, upgrade signage and other maintenance as needed. Let us know whenever you plan to attend.